We live in a period in which things change so fast that we can barely get a chance to get used to a trend. That's why I added the "today" in the title of this article. Cause what I can vouch for is what works and what's popular at the moment.
And that right now is the vertical content.
I bet you didn't even realize that vertical content is what's hot right now. And it should be no surprise since mobile consumption has been growing and growing in the last few years, especially among millennials.
And isn't that the best kind of trend? The one you don't even know when you adopt it? I think it is.
Well, enough with the small talk, let's get right into the subject.
What is vertical content?
Well, it doesn't need too much introduction, its name says it all.
Vertical content represents that type of visual content, which can be consumed in a vertical position.
This type of content appeared out of need of creating means of communication more suitable for mobile interactions. So visual content is the result of shifting from traditional desktop screens to mobile screens.
The history of vertical content
In the beginning was Pinterest. This visual platform was the one setting the trend back in the days for vertical content on desktops. But no one noticed this since all vertically-oriented content posted on Pinterest is static. It didn't seem to be much different from any other photo feed.
Then, the mobile technology started to step up the game. We can say that smartphones set the start of what is now vertical content. Why?
Because with the apparition of smartphones and wider displays for portable devices, marketers, product owners and designers had to think of a way in which users could consume content in a more natural way. If you take some time to analyze your behavior when spending time on your phone, you'll see that most of your actions are represented by vertical actions.
Whether it's scrolling in your contacts list, on reading articles.
For example, I hate changing the orientation of my phone when watching videos. I'd love having content delivered to me, that doesn't force me to do an extra step if I want to consume it.
That's one of the reasons why I'm such a preacher of vertical content.
Snapchat Stories were the ones putting vertical content on the trends map. Since Snapchat's most valuable feature is that any type of content you create and send disappears after several seconds, there is no time in changing orientation! That's how vertical content became powerful.
Vertical content is a result of lowering attention span throughout the years.
Snapchat Discover is something that no other platform has yet. It combines social networks, magazines, and television all in one place. Users can see images and previews of what's inside every publisher's story. These stories work just like galleries of content, like digital animated magazines and have their own place, separate from the friends feed.
This is how vertical content slowly becomes a way to repurpose television and magazines.
In its glory days, Snapchat has introduced a new form of advertising called 3V – coming from Vertical Video Views.
This 3V "allows users who see ads on Snapchat to swipe up on the creative to access some type of call to action (CTA), like installing an app, watching a longer video, or visiting a shopping page. In addition this format reportedly caters to any style of branded article that incorporates text, photos, and GIFs leaving the door open for publishers on discover to potentially advertise branded editorial content."  source
Vertical – made for mobile
Video – best way to tell a story
Views – always full screen
This vertical type of advertising is supposed to be viewed on mobile devices in fullscreen format in order to ensure 100% viewability.
The reason why Snapchat has chosen the path of vertical content is that young people (by far, the largest audience of Snapchat, being the most-used social media platform among 12 to 24-years-olds in the US) mostly consume content provided by their smartphones.
Evan Spiegel (CEO of Snap Inc.) talking about 3V
Since no good feature remains unnoticed for a long period of time, Instagram has adopted this vertical format on their platform too by launching Instagram Stories in 2016. A few months prior to this launch, they released an update saying that they will support photos and videos shot in portrait and landscape mode. This way, they began drifting apart from its well known perfect square images which restricted their users.
"It turns out that nearly one in five photos or videos people post aren't in the square format. We know that it hasn't been easy to share this type of content on Instagram: friends get cut out of group shots, the subject of your video feels cramped and you can't capture the Golden Gate Bridge from end to end."
Instagram Stories hit 250 million daily active users in June of this year proving that vertical content is what everybody needs these days. Since there are so many users on Instagram Stories, it would have been a shame if Instagram didn't step up their ad game.
So, in January of 2017, they announced that immersive, full screen ads were soon about to come on the Stories.
They were launched in March and lots of brands have already taken advantage of this new way of advertising.
Vertical content has been implemented by many other platforms through stories. Facebook has launched Facebook Stories and Messenger Day (a similar feature but for Facebook's chat tool). So did Medium and Skype through Medium Series and Skype Highlights.
As we can see, everybody wants to be on board with this trend of vertical content and advertising, so all big platforms began testing ways in which to take advantage of it.
Check out this image from Socialbakers:
Let's not forget about another type of vertical content, which I personally love and use whenever I get the occasion and feel like it's a good fit for my strategy – Infographics!
Visual vertical content – Infographics
Infographics are such a great way of combining words and pictures in order to tell a story fast and in an entertaining way. When compared to simple text, infographics get more attention on social media networks and play an essential role in getting more traffic, raising brand awareness and last but not least – link building.
There are 5 important elements in an infographic.
Since they are such a valuable tool in content marketing, it's important to know what we need to take into account when designing one.
Any infographic needs to be branded. Follow your brand's colours, fonts and graphic elements for a more cohesive look.
Infographics are most of the time about storytelling. So, make sure you tell a story not about you, but about and for your audience.
Make sure the data you use in your infographic is helpful, updated, factual and most important, reliable.
Since you made it and you're proud if it, you'd like for it to be seen my many people, wouldn't you? Then make it easy for people to share it. Add embed codes and sharing buttons where users can see them.
Always let your audience know from where you got your facts and give credit to your fellow marketers or publishers.
One great example comes from Bannersnack.
Check it out and see whether you can identify the 5 elements we discussed above!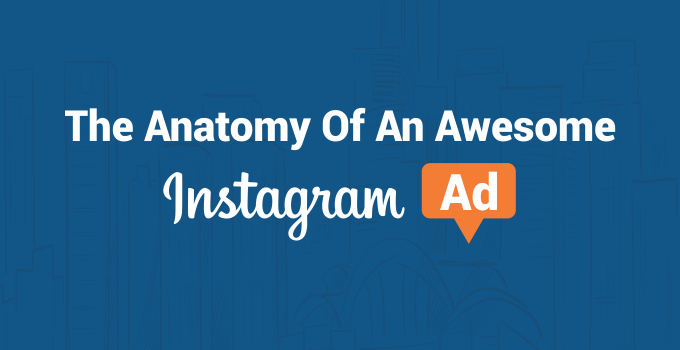 Infographics and verticality go hand in hand.
Need proof? Studies say that vertical infographics get 28.9%  more tweets than the horizontal ones.
Why vertical content?
We talked about where we can use vertical content.
Now, let's talk about a more important subject. Why should marketers use it?
1. Full attention
First of all, when consuming vertical content, you are not distracted by other content or visuals.
For example, when you're scrolling on Twitter, you are being surrounded by so much information that you simply cannot give 100% attention to what you are there for.
2. More authentic than other formats
And here we're talking mostly about Stories.
Snapchat has been preaching this ever since they launched. Stories are not for perfectionists. The purpose of this type of content is fast creation and fast consuming. It's just like quality fast food – only it's fast content! And people want to see how brands work behind the well planned Facebook posts and perfect Instagram photos.
So brands can use Stories to get closer to their audiences by being as natural and transparent as they can.
A great example comes from Buffer which constantly keeps their Instagram followers up to date with what's on their blog through awesome visuals on their Instagram Stories. They also love educating  their audience by always giving great snackable information about different subjects. What I like even more is that they keep a close interaction with their users, asking them what they would like to see.
 3. New type of advertising
As I said above, vertical content is what introduced us to a new type of advertising. A more natural and immersive one. Both Snapchat Ad Stories and Instagram Ad Stories are cut vertically to fill the whole screen, without getting in the way of the content the user wants to watch (like on Youtube for example).
You can create your Instagram Ad Stories campaign based on objectives, like on any other platform. Do you want awareness, to gain traffic and engagement or you want conversions? Based on these criterias, you can define your audience, set up a budget and afterwards upload your files.
Instagram is a leading social media platform which has many advantages and unlimited marketing potential if you use it right.
Here are some reasons why you should start advertising on Instagram Stories:
Non-intrusive ads
The engagement rate is higher than on any other platform
Instagram and Facebook are connected – more data about your audience
Less time consuming than any other online marketing channel
You can repurpose content there
 4. Represents the power of mobile
Mobile technology is powerful. And we all carry it in our pockets, ready to consume whatever content is delivered to us. That's why publishers and brands need to learn how to adapt to this type of content and deliver their audiences exactly what they need.
Let's look at some stats that prove the power of mobile and vertical content:
Vertical videos attract approximatively four times more engagement that square videos on Facebook and 2.5 times more on twitter.
Vertical Videos get in front of 13,8% more people than square videos and over 90% more than posts with an embedded image.
15 to 25% of the people who see a link in an Instagram Story are swiping on it
A study made by MediaBrix found out that vertical videos see a 90% higher completion rate compared to horizontal videos.
TL;DR:
Vertical Content is what's hot nowadays
Vertical content represents that type of visual content, which can be consumed in a vertical position.
Snapchat Stories put vertical content on the trends map
Instagram Stories took better advantage of it
Infographics are also o form of vertical content
Vertical infographics get 28.9%  more tweets than the horizontal ones.
You are not distracted when consuming Vertical Content
It's more authentic than other formats
Represents the power of mobile
Conclusion
While all social platforms try shifting from horizontal to vertical content, publishers and brands had already began working on creating more and more content to suit this type of new orientation.
Vertical content is a result of lowering attention span throughout the years
There's no question whether vertical content works. The numbers say it all.
The question is: Are you on board with it? If not, what are you waiting for?